Visualizing the BART Labor Dispute
What is going on with BART?
In 2001, a strike was threatened, and BART employees received a 22 percent raise over the four year period from 2001 to 2005.
In 2009, BART employees negotiated a contract that gave no raise for the following four years. When an agreement wasn't reached by July 1st, 2013, the BART unions held a 5 day strike immobilizing many in the Bay Area. The strike only ended because the Governor instituted a 60 day cooling off period.
The major points of contention for the unions are pay raises, reduced employee contribution to pensions, medical benefits and safety.
We have collected
many news articles
for more context.
The salary data is a herculean Open Data effort from Mercury News and the Bay Area News Group.
Victor asks: How Much Do BART Employees Earn?
This visualization allows you explore each BART employee in terms of their costs of employment, such as base salary, overtime pay, health benefits, 401(k), and pension contributions.
Data Sources: salaries
Hyon asks: are the demands reasonable?
Concerned that BART employees are the highest compensated public employees in the Bay Area, Hyon looks into the financial factors around BART employment including historical raises and inflation rates:


BART is Bending Us Over Backwards
Data Sources: inflation fare raises revenue
Lewis takes a look at Bart Ridership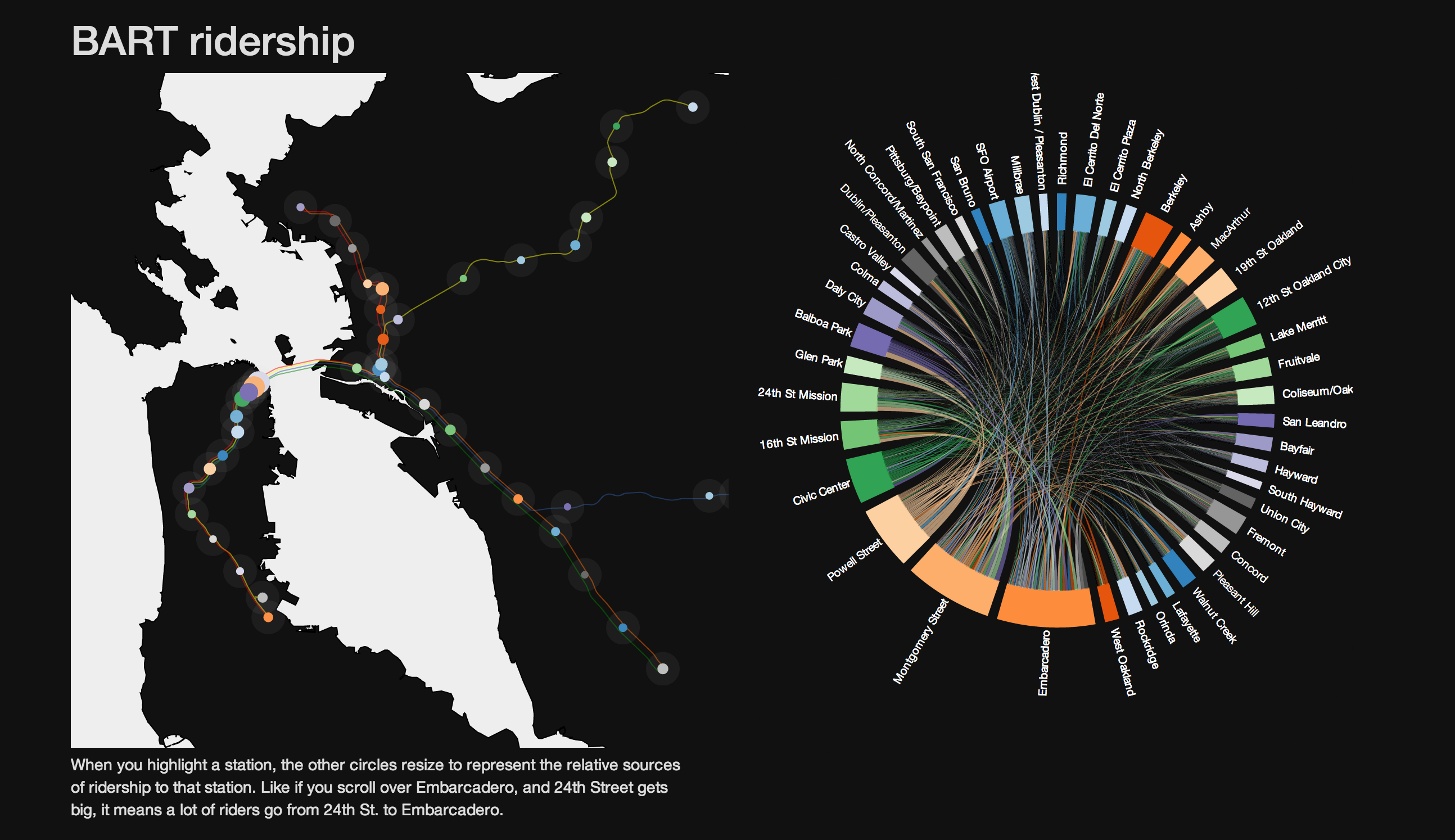 Click thru to an interactive look at who rides where.

Data Source:
ridership